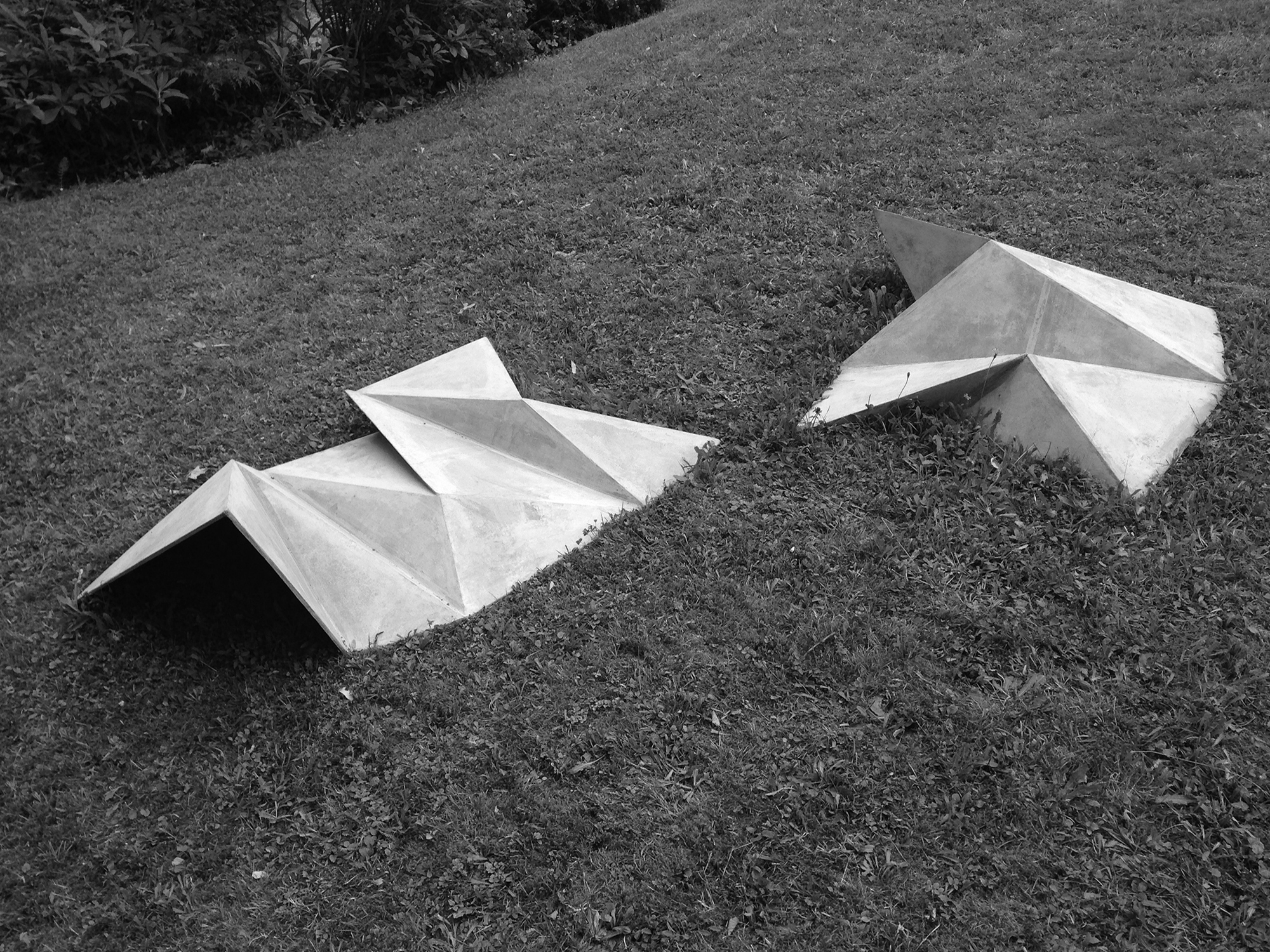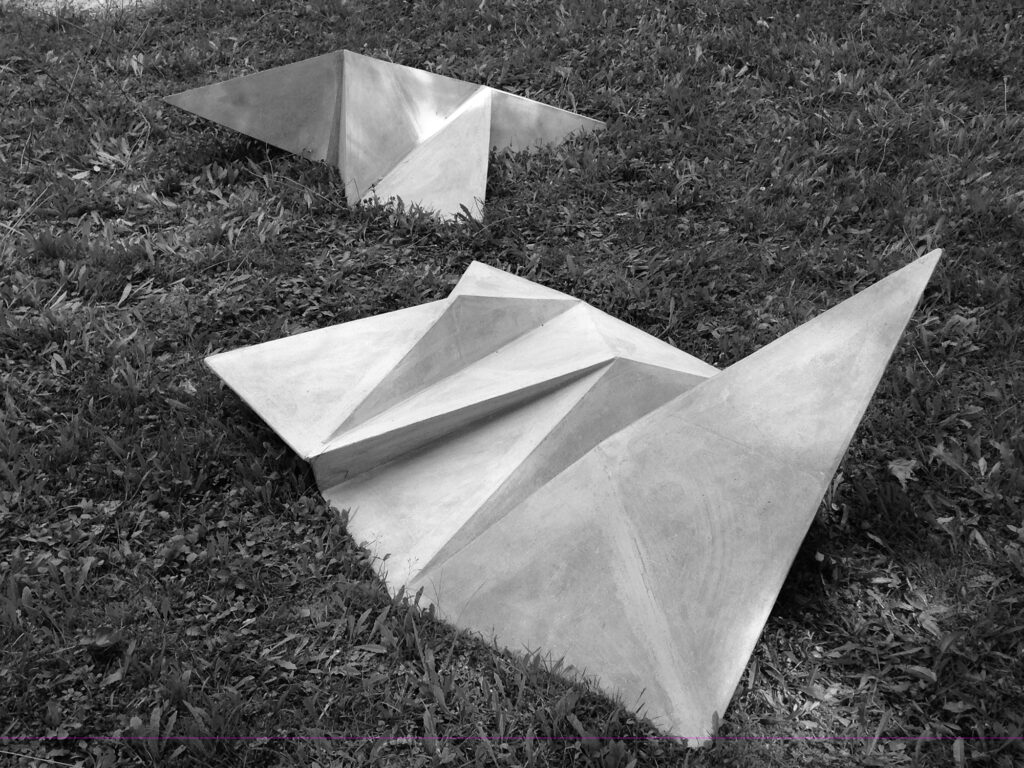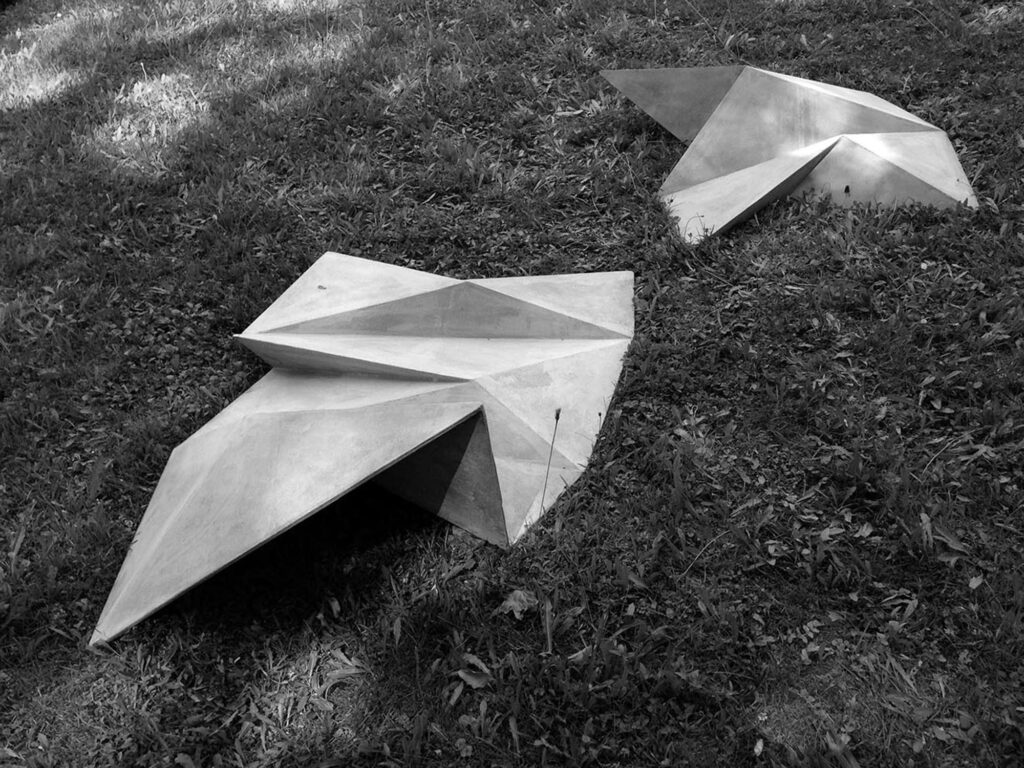 Ein Projekt zur Aneignung von Naturraum. 
An den schroffen Wänden und herumliegenden Steinen in den Steinbrüchen der Sächsischen Schweiz ist der unglaubliche Kraftaufwand sichtbar, mit dem diese Teilstücke der Natur abgerungen werden. Mit größter Sorgfalt wurde unterhöhlt, gesägt, gekeilt, gebohrt und geforscht, um den "Bruch" möglichst vorhersehbar zu gestalten. Und dann gibt es da diesen Moment, in dem sich die Natur mit ihrem "Eigensinn" durchsetzt und es macht Knack. Dieser Spannung zwischen Kontrolle und Restrisiko, zwischen rechtem Winkel und eigensinnigem Formcharakter bin ich in meiner Arbeit nachgegangen. Diesen ambivalenten Reiz: das Spiel zwischen schroff und zahm, grob und fein, geregelt und regellos – wollte ich sichtbar machen. Ich habe mich während meiner Arbeit zu dem "großen" Thema der Aneignung von Raum in einem verhältnismäßig winzigen Detail "verloren": dem "Knackpunkt". Diesen Punkt, an dem etwas Unvorhergesehenes passiert, der etwas Neues Ungeplantes hervorbringt und uns aus dem "rechten" Winkel zwingt.
A project for the appropriation of natural space
On the rugged walls and stones lying around in the quarries of Sächsische Schweiz, the unbelievable effort with which these parts of nature are wrested is visible. The greatest care was taken to undercut, saw, wedge, drill and research in order to make the "rupture" as predictable as possible. And then there is this moment when nature asserts itself with its "obstinacy" and it makes a crack. In my work, I have pursued this tension between control and residual risk, between right angles and idiosyncratic formal character. I wanted to make this ambivalent appeal visible: the game between rugged and tame, coarse and fine, regulated and irregular. During my work on the "big" topic of the appropriation of space, I "lost myself" in a relatively small detail: the "crack point". That point where something unforeseen happens, that creates something new unplanned and forces us out of the "right" angle.