Ausstellungsprojekt zu Geologie und Gesellschaft mit Jens Küster in der F1 Galerie Freital  /  2019
Eine Verwerfung (auch Bruch, Sprung, Verschiebung oder Störung) ist eine tektonische Zerreiß- oder Bruchstelle im Gestein, die … zwei Gesteinsbereiche … gegeneinander versetzt: 
Eine Aufschiebung ist eine tektonische Verwerfung, bei der die Schichten in Hangenden nach oben verschoben werden. Typisch für Stauchungsgebiete, wie sie durch Deformation beziehungsweise Kompression … entstehen. Eine Abschiebung ist eine Verwerfung, bei der die Schichten in Hangenden nach unten verschoben werden. Typisch für Dehnungsgebiete, bei denen es zu Schichtausfall kommt.
Die Karsdorfer Verwerfung ist als Teil der Mittelsächsischen Störung eine markante tektonische Bruchlinie. (Sie) hat den Charakter einer Aufschiebung. Der Ort Freital mit seiner Historie als Bergbaustadt und seiner Lage an der Verwerfungslinie, sind der Anlass, uns diesem geologischen Riss zu widmen. Eine Verwerfung, Verschiebung oder Störung als tektonische Bruchstelle – entstanden durch Einwirkung und in Bewegung umgewandelte innere und äußere Kräfte. Durch Reibung entwickeln sich Störzonen und Deformationen. Sedimente als Ergebnisse komprimierter Geschichte, die an manchen Stellen kraftvoll aufgebrochen werden. Störungen die das Gesamtbild in seiner Erscheinung verändern. Risse, welche Verbindungen lösen, Verhältnisse verschieben, das Miteinander der Ausgangswerte verändern und sichtbar bleiben. Diese lassen einen analogen Schluss zu gesellschaftlichen Entwicklungen zu. Dieses Bild markiert den Anfang unserer künstlerischen Auseinandersetzung.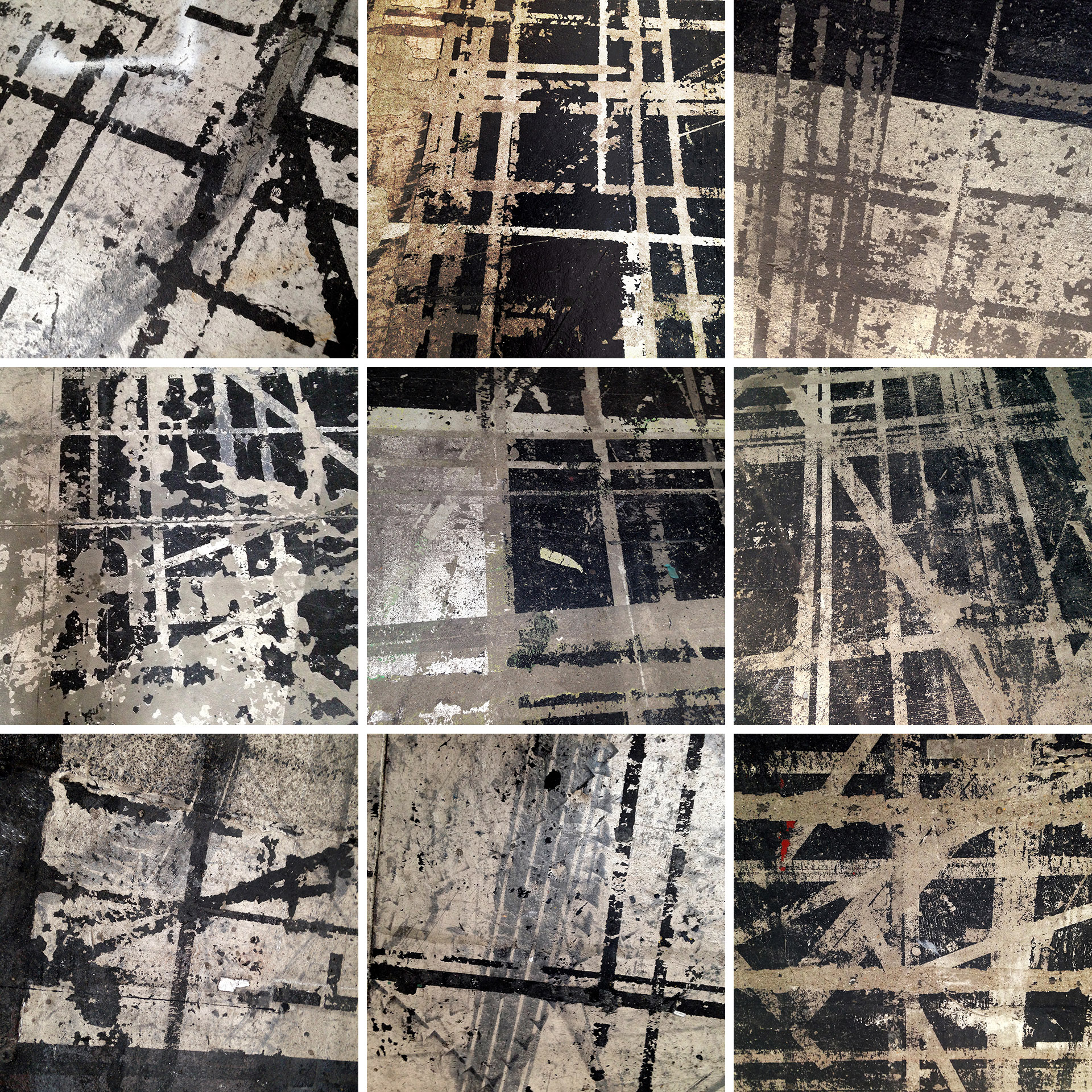 Spiel und Regel _ Fotografie _ Größe variabel / game and rule _ photography _ size divers
fault – an exhibition project on Geology and society together with Jens Küster at F1 gallery Freital / 2019
A fault (also rupture, crack, displacement or fault) is a tectonic rupture or fracture point in the rock that … shifts two areas of rock … against each other.
A reverse fault is a tectonic fault in which the layers in the hanging wall are displaced upwards. Dislocations are typical for compression areas such as those caused by deformation or compression … A normal fault is a fault in which the layers in the hanging wall are shifted downwards. Faults are typical for expansion areas, … (Here) the layer sequence results in a layer failure due to the deformation.
As part of the Central Saxon Fault, the Karsdorf Fault is a striking tectonic fault line. (It) has the character of a reverse fault. The place Freital with its history as a mining town and its location on the Wendisch-Karsdorf- fault line, are the reason to work about this geological crack. A fault, displacement or disturbance as a tectonic rupture – created by impact and converted into internal and external forces. Friction creates fault zones and deformations. Sediments as the result of compressed history, which are intensely broken up in some places. Disturbances die change the overall picture in its appearance. Cracks that loosen connections, shift relationships, change the coexistence of the initial values and remain visible. This allows an analogous conclusion to social developments. This idea marks the beginning of our artistic engagement.